The Alameda County Historical Society regularly hosts events that are open to ACHS members and the public. These include quarterly dinners featuring guest speakers on aspects of Alameda County history, and field trips to historically significant sites within Alameda County.

For events sponsored by other historical societies, museums, and organizations in Alameda County,
please see the section below.

Mark your calendars for these upcoming ACHS dinners and excursions!

Note: Advance reservations are required for all events.
For more information, call the Society at (510) 339-2818.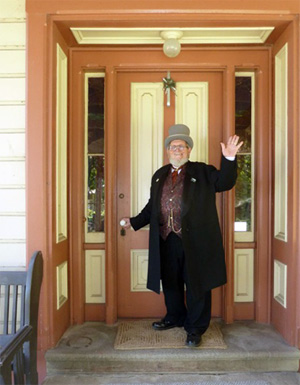 The Extra Ordinary Al Minard




LEARNING THE SECRETS OF OAKLAND'S HISTORIC HOUSE MUSEUMS: A VIRTUAL TOUR

Thursday, July 27, 2017 4:00 - 6:00 P.M.

Featuring Annalee Allen (with Oakland Tours Program) and Gene Anderson (with Oakland Urban Paths)

Address: Vista Room, Lakeside Garden Center, 666 Bellevue Avenue in Lakeside Park, Oakland
Light refreshments
$20 per person
Guests are welcome.


Come on a journey around 19th century Oakland and learn about the lives and legacies of five early Oakland families and the homes they left behind. Meet the Peralta, Camron, Cohen, Pardee and Hellman families and see how they helped build Oakland.

Light refreshments will be served.
Cost: $20 per person

Please send your check to Alameda County Historical Society, P.O.Box 13145, Oakland CA 94661.